Inconel 600 Sheets Plates Coils
Stainless Inox is a known manufacturer and supplier of Inconel Alloy 600 Sheets Plates Coils, which is readily joined by conventional welding processes. Inconel 600 Plates exhibits cold forming characteristics normally associated with chromium - nickel stainless steels. Since these Inconel 600 Coils forms a tightly adhering oxide, which can be removed only by grinding, inert gas shielding is desirable. Alloy 600 Sheets is often encountered in extreme environments. These Alloy 600 Plates is also used for furnace components, in nuclear engineering, in chemical and food processing, and for the sparking electrodes.
Alloy 600 Coils is virtually immune to chloride ion stress corrosion cracking. These Nickel-Alloy 600 Sheets is recommended stress relieving temperature of 982 Degree C - 1010 Degree C for 1 hour, which yields the best performance. Nickel-Alloy 600 Plates are certified to a variety of national and international specifications. Welding of these Nickel-Alloy 600 Coils can be achieved via shielded metal - arc welding, TIG, and MIG.
Inconel UNS N06600 Sheets can be joined by the usual welding, brazing, and soldering process. These Inconel N06600 Plates is non-magnetic and is resistant to a wide range of corrosive materials. Inconel Alloy N06600 Sheets is a nickel - chromium alloy with good oxidation resistance at high temperatures and resistance to chloride - ion stress - corrosion cracking. When applicable, these Inconel WNR 2.4816 Sheets Plates Coils for severe service should be fully stress relieved prior to use.
Inconel® Alloy 600 Plates, ASTM B168 Inconel DIN 2.4816 Hot Rolled Plates Suppliers, Inconel 600 Coils, Inconel 600 Plates, ASME SB168 Inconel® Alloy 600 Sheets Stockholders in Dubai.
Inconel® Alloy Plates, Inconel UNS N06600 Plates, Inconel N06600 Coils Supplier in UAE, 600 Alloy Cold Rolled Sheet, Inconel® Alloy JIS NCF 600 Chequered Plate, Alloy 600 Shim Sheet, Inconel 2.4816 Perforated Sheets, Inconel® 600 Sheets Exporter.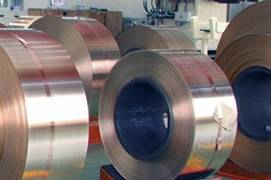 Inconel 600 Coils
Inconel 600 Sheets
Inconel 600 Plates
Inconel 600 Sheets, Plates & Coils Specification :
| | | |
| --- | --- | --- |
| Standard | : | ASTM / ASME SB 168 |
| Range | : | 5mm To 150mm |
| Thickness | : | 0.1mm to 12 mm Thk |
| Hardness | : | Soft, Hard, Half Hard, Quarter Hard, Spring Hard etc. |
| Finish | : | Hot rolled plate (HR), Cold rolled sheet (CR), 2B, 2D, BA NO(8), SATIN (Met with Plastic Coated) |
| Form | : | Coils, Foils, Rolls, Plain Sheet, Shim Sheet, Strip, Flats, Blank (Circle), Ring (Flange) |
| | | | | | | | |
| --- | --- | --- | --- | --- | --- | --- | --- |
| STANDARD | UNS | JIS | WERKSTOFF NR. | AFNOR | BS | GOST | EN |
| Inconel 600 | N06600 | NCF 600 | 2.4816 | NC15FE11M | NA 13 | МНЖМц 28-2,5-1,5 | NiCr15Fe |
Inconel 600 Sheets, Plates & Coils :
> Inconel 600 Sheets
> Inconel Alloy 600 Coils
> Inconel® Alloy Plates
> Inconel Alloy Sheets Manufacturer
> ASTM B168 Inconel 600 Sheets
> ASME SB168 Inconel 600 Sheets
> Inconel UNS N06600 Plates
> Inconel 600 Chequered Plate Supplier
> Inconel® Alloy 600 Shim Sheet
> Inconel 600 Plates
> Inconel Alloy JIS NCF 600 Sheets
> Inconel WERKSTOFF NR. 2.4816 Plates
> Inconel Alloy Sheets
> Inconel® Alloy 600 Hot Rolled Plates
> JIS NCF 600 Inconel Alloy Cold Rolled Sheet
> Inconel DIN 2.4816 Sheets
> Inconel® 600 Perforated Sheet
> Inconel N06600 Coils Exporter
Origin of Material